A Home for Foundlings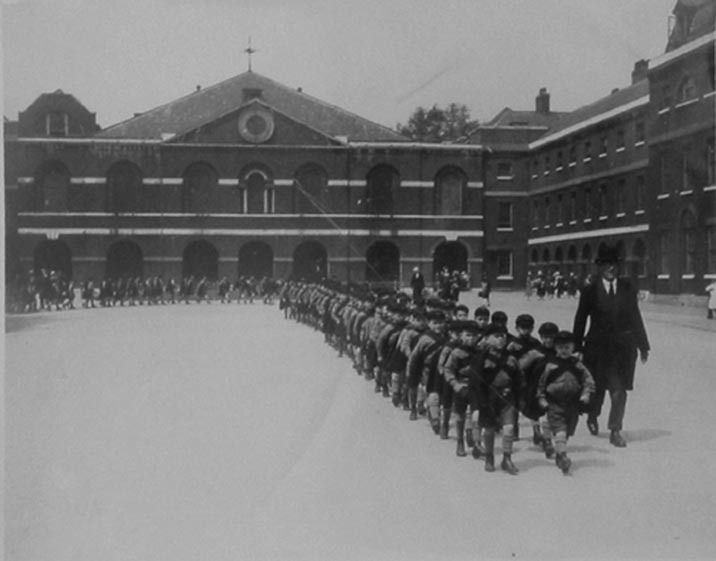 A starred review in Quill & Quire:
In 18th century London, poor unwed mothers often abandoned their babies to die. But in 1741 the efforts of Thomas Coram led to a better option: the Foundling Hospital, where desperate mothers could bring their babies to be taken in and cared for. Nurtured by foster parents outside London from infancy until the age of five, foundlings then retured to the hospital until they were old enough for jobs or apprenticeships. Each baby was left with a person token - a bit of embroidery, a ring, a letter - so that parents could reclaim the child later if they were able. But most foundlings never saw their mothers again.
Marthe Jocelyn, whose grandfather was raised in the Foundling Hospital, brings the place brilliantly to life in this compelling book. Although it's primarily a non-fiction account, Jocelyn's powerful fictionalized prologue in the first chapter plunges the reader into the anguished mind of a typical mother who has no options left. "Is it harder for a mother to give her baby away, or to keep her child, knowing that she has no penies left to buy food?" is the question that haunts the book.
Jocelyn's account, rich in everydcay details, will amaze and engage young readers, particularly those aged 10 and up. Contradictions abound: the food was barely adequate, yet supporter George Frideric Handel's music program for the children was a tremendous gift. Abundant illustrations, photographs, and records from the hospital archives show us menus, letters, receipts for infants received, photos of the uniforms, and all the texture of the foundlings' lonely, disciplined, yet safe lives at the hospital. A helpful glossary and timeline are included.